About Used Books
Used books range in quality from a pristine book owned only once before by a student who treated it with care, to a book that has been owned by several students and is comfortably worn with creased pages and highlighting. A used book might have any of the following characteristics:
Notes written in the margins
Highlighting from a little to a lot
Typical wear and tear
Rounded corners
Scrapes and scratches
Faded cover art
Creased pages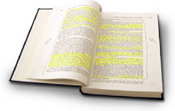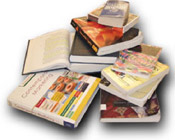 Rest assured that MBS Direct has quality assurance standards in place. A used book purchased from us will NOT have:
Stains or water damage
Missing, torn or loose pages
Missing, torn or loose cover
Excessive writing or marking
A broken spine
Torn or damaged binding
Books that come to us in such condition are rejected from our buyback program and either discarded or sent back to the last owner.